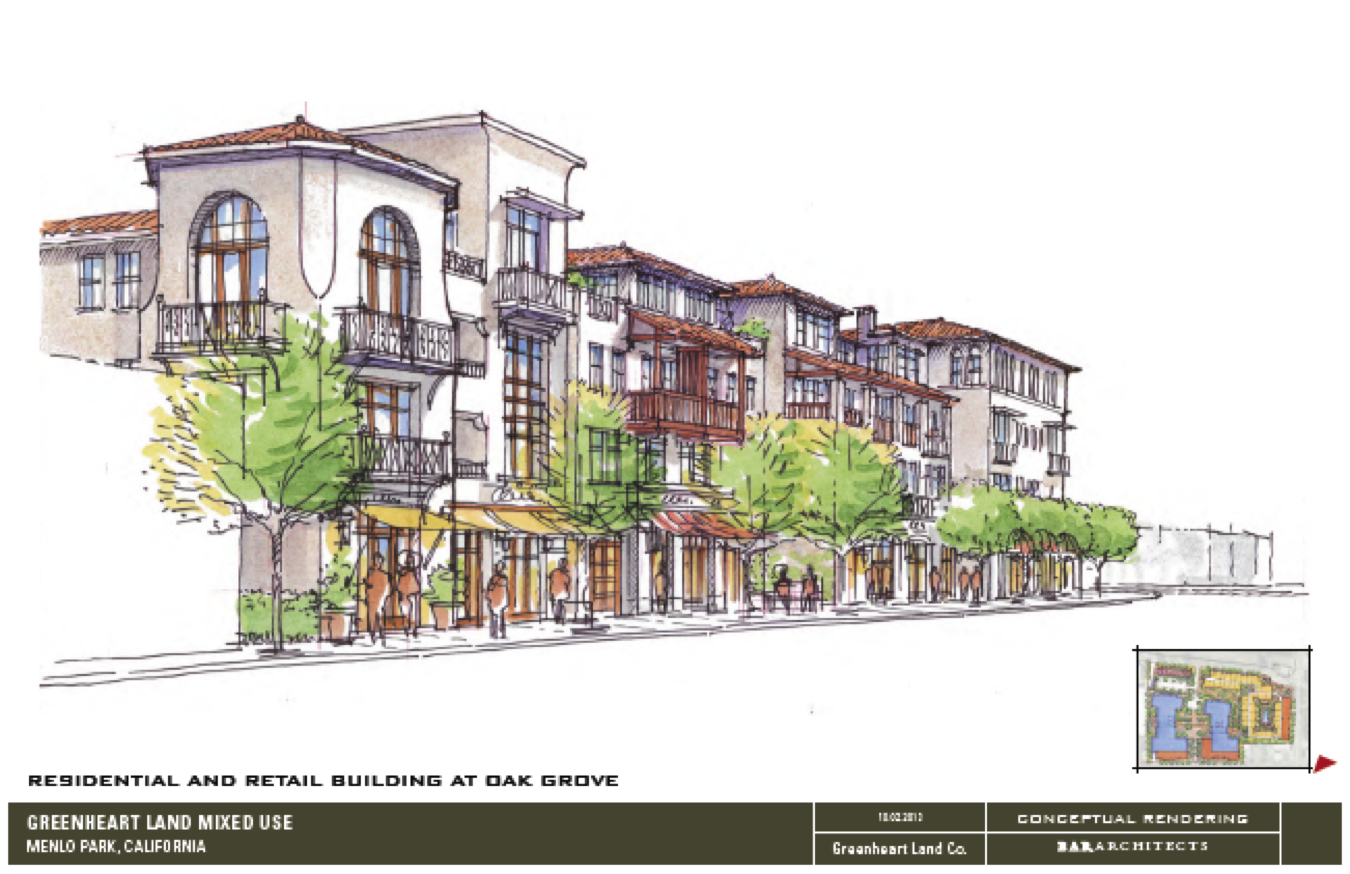 ---
Dramatic changes are coming to El Camino Real in Menlo Park over the next 3 to 5 years as Stanford and Greenheart invest hundreds of millions of dollars in two large multi-use developments. Nine vacant lots will be transformed into attractive residential, retail and office complexes with public plazas, underground parking and well-landscaped grounds. These private investments present huge opportunities for Menlo Park to upgrade both its El Camino Real and Santa Cruz business districts. But complementary public investments are also needed.
New Residents & Workers
Both Stanford and Greenheart are required to fund independently generated environmental impact reports for their individual projects. Together they are currently expected to add about 700 new residents, 1500 new office workers, 100 retail workers, and an unknown number of visitors to the ECR district. If the Menlo Park downtown is appealing and access is convenient, these consumers will spend time and money there. This in turn, will attract more small businesses. If downtown does not change, a majority of these consumers will go elsewhere.
Residents: 480
Retail: 58
Office Workers: 627
Residents: 225
Retail: TBD
Office Workers: 800
---
New Ways To Attract Consumers
Here are just a few ideas:
1. Run free convenient lunchtime shuttles between the Stanford project and Santa Cruz Avenue.
2. Add an inviting park or plaza in a central location of the Santa Cruz district.
3. Hold evening cultural events in a central plaza or park.
4. Widen sidewalks to create attractive outdoor dining areas.
5. Increase downtown parking spaces.
6. Make it safe and convenient for pedestrians to cross El Camino without interrupting traffic
---