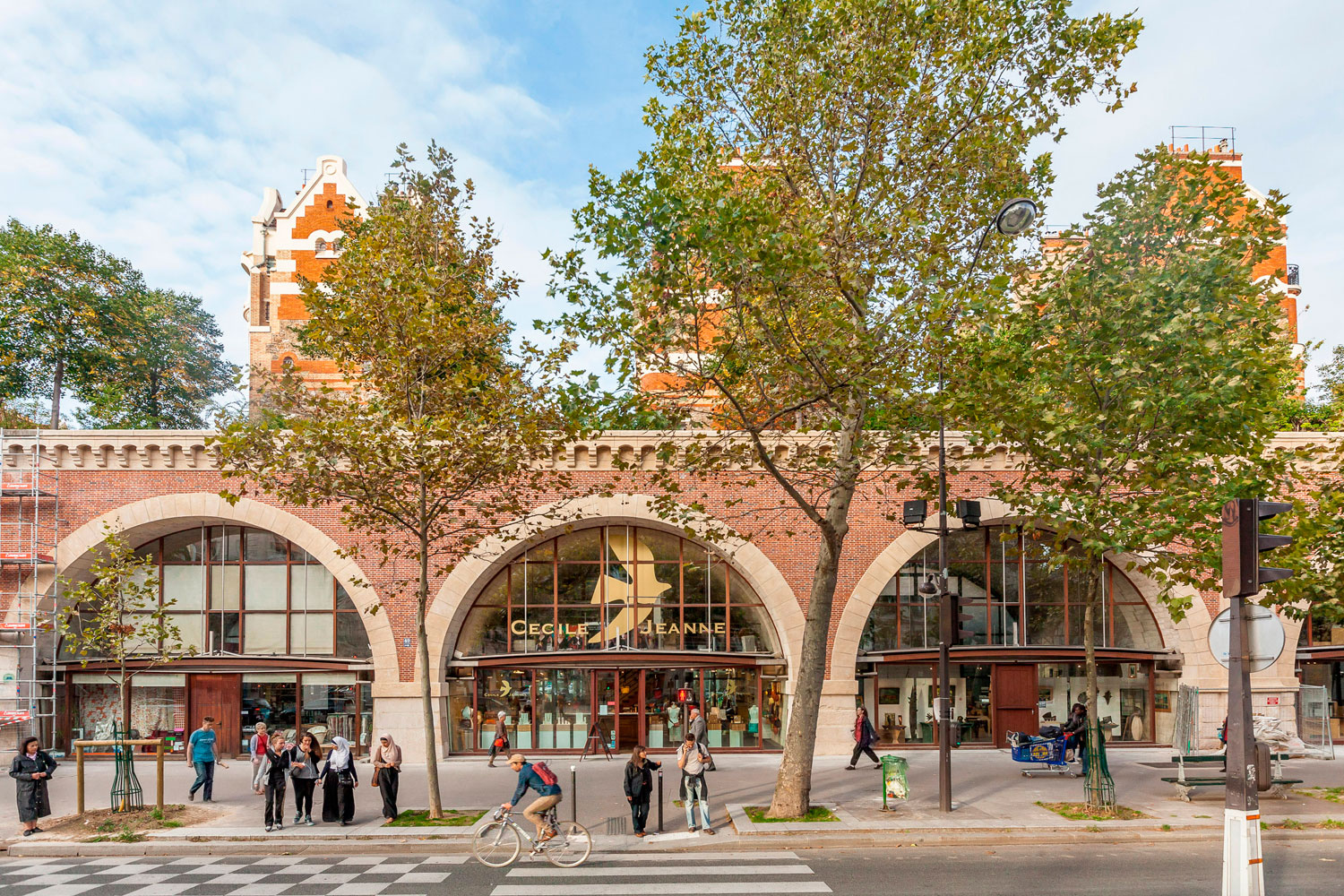 The City of Menlo Park is currently studying how a future Caltrain electrification (target: 2023) and high speed rail (no reliable date) would impact east-west travel and alternative ways to separate streets and tracks at key crossings: Ravenswood, Oak Grove, Glenwood and Encinal.
Current Status
The City Council approved a study of two grade separation alternatives…
Ravenswood Underpass (Alternative A) – provide separation only at Ravenswood by routing it 22 feet under the current rail grade.
Hybrid Separation (Alternative C) – provides separation at Ravenswood, Oak Grove and Glenwood by lowering the streets about 5-1 and raising the rails about X feet. The rails would rest on a continuous solid berm broken at the crossings.
… and dismissed a third one , an elevated viaduct, due to concerns about its visual impact on nearby neighborhoods.
City Council Meeting (October 10, 2017) – The Council reviewed the trade-offs between Alternatives A and C and were inclined to support C. However, lacking a quorum, the Council could not approve anything. Two members still strongly prefer a fourth alternative, a below ground rail installation, i.e., tunnel , but acknowledged this option is likely not a realistic one.
October 2017 Staff Report – Proposes that the City Council approve the additional study of two alternatives. View report.
---
Community Feedback
Several residents have proposed that the city also evaluate an elevated viaduct separation – the streets either might remain at current levels and the tracks raised about 22 feet or the street lowered a small amount to raise the tracks less than 22 feet.
The Almanac Post –  Steve Schmidt –  – October 5, 2017
A complete analysis of Menlo Park grade separations of the Caltrain right of way should include a study of a viaduct that separates all four of the city's at-grade crossings. To do less is financially shortsighted. The current $750,000 study paid for from County Funds is insufficient as it eliminates an option that would cost the least, be the safest and serve all businesses and property owners whose access is threatened.
Within days of the February 23, 2015, tragic death of a 35 year-old motorist who found herself facing a commute train on the tracks at Ravenswood, Council Member Keith stated that "It would be a disservice to the residents of Menlo Park to not consider all options" and that the issue of elevating the tracks would be brought to the Council. What has changed since this heart-felt proclamation?
All practical alternatives should be investigated. Menlo Park should not resist a complete planning process for this once-in-a-lifetime opportunity. Why would the City spend tens of millions on a project that will not pass the test of time and will need updating in the future?
Grade separating all four Menlo Park crossings utilizing an open viaduct is a clear value to Menlo Park and to Caltrain.
1. Elimination of Noise – The greatest source of train noise in Menlo Park is the sounding of horns at each at-grade crossing required by federal railroad regulators. This nuisance would be eliminated by grade-separating all four of our existing crossings. Mechanical noise from the rail interacting with the wheels can be buffered with a 18 inch curb along the viaduct edge. The electric propulsion system will be considerably quieter than the diesel engines currently in use.
2. Increased east-west connectivity – A viaduct would offer increased opportunities for auto, pedestrian and bicycle circulation in the vicinity of the Caltrain right-of-way which is now a barrier. An elevated system could utilize the land underneath. Four grade-separated crossings would complete the vision of the Specific Plan and Safe Routes to School. The design of Stanford's ped/bike under-crossing at 500 El Camino would also be simplified by this approach. With a viaduct design a bike route parallel to El Camino could be included in the project.
3. Increased safety – With increased frequency of Caltrain service, there will be more conflicts with cars, bikes and pedestrians at the three remaining at- grade crossings. Elevated tracks on a viaduct offer less opportunity for those in distress seeking to end their lives or for the inattentive to endanger themselves.
4. Elimination of gates – Warning bells currently associated with at-grade crossings are another source of noise. Back-ups and clogged turning movements of vehicles occur whenever the gates are down and will increase with greater frequency of trains. A viaduct at all four crossings will eliminate this problem in Menlo Park.
5. Protection of property access – The 2003-4 grade separation study concluded that property access impacts are significantly reduced as the Caltrain track elevation is raised: a fully elevated Caltrain viaduct would be of greatest benefit to all adjacent property owners (short of a tunnel).
6. Construction Impacts -The best approach for a project of this magnitude would be to construct all four grade separations in a logical sequential order to reduce the severity of construction impacts that will disrupt the City for years.
The Atherton position that Caltrain remain at grade through their town seems a political one and subject to future negotiation. Menlo Park cannot allow a neighboring town that has rejected Caltrain as a viable transportation system on the Peninsula to make decisions that will prevent our town from choosing the most feasible, affordable and safe option.
---
Letter from Dana Hendrickson
Date: October 10, 2017
To: Menlo Park City Council
Subject: Need Further Study of BOTH the Hybrid and Viaduct Alternatives for Street-Track Separations
The choice of how to separate streets and train tracks is a perfect example of situations where making the best decisions is far more important than making them quickly. The expected long-term impacts on not only convenience and safety but also on community aesthetics are huge, and there is plenty of time to carefully evaluate alternatives and build strong community support. If the alternatives of dropping the tracks below street-level in either a trench or tunnel are set aside due to high price tags there appear to be only two viable alternatives, the hybrid approach of lowering streets and raising track beds and an elevated viaduct that would simply raise the tracks. Going forward both deserve equal attention. The biggest drawback of the hybrid alternative is the need for a ten-foot berm that will visually separate the east and west sides of Menlo Park with an unattractive barrier. The biggest drawback of the viaduct is that tracks must be elevated about an additional fifteen feet. However, the viaduct could have a design and building materials that transform it to an attractive architectural element that spans our entire community. It could also provide opportunities to take advantage of the land under it, e.g. a shared bike-pedestrian path between Middle Plaza and Ravenswood, multiple east-west bike-pedestrian crossings. Plus, a Middle Plaza tunnel under the tracks would not be needed.
I encourage the City Council to thoroughly evaluate both of these alternatives and show our entire community what is possible. We expect and deserve a thorough vetting of OUR options BEFORE any are eliminated. This will likely be your biggest opportunity to demonstrate vision, innovation and leadership. We are counting on you.
Current Impressions (October 11, 2017)
There is no enthusiastic community support for any of the identified alternatives.
Nearby residents view an elevated viaduct as visually unacceptable and perhaps too noisy.
 Hybrid separation is viewed  as less unappealing than the Ravenswood  alternative even though it requires an unsightly continuous ten-foot berm.
The relative potential impact of an elevated viaduct remains unknown re: aesthetics, train noise, and traffic disruption during project construction. The cost has not been estimated.